Download the Entire White Paper
You will be directed to our 14-Page PDF.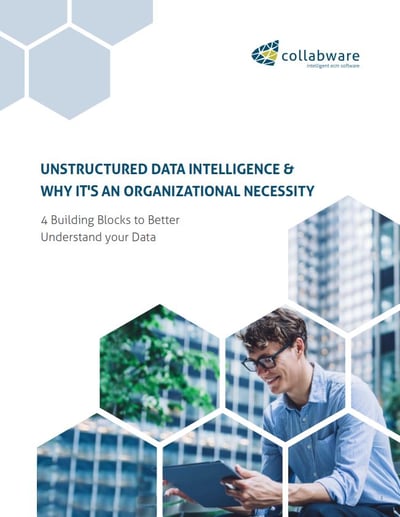 Complete the form to access the entire white paper on what unstructured data intelligence is and how it can be used to improve and optimize how your organization runs, spends, interacts with customers, builds products, stores content and so much more.
Topics covered include:
What Unstructured Data Intelligence Is

The Value of Unstructured Data Intelligence

The Organizational Challenges of Unstructured Data Intelligence

The Necessary Tools for Unstructured Data Intelligence

Four Building Blocks to Achieve Data Intelligence

Common Use Case Scenarios Outlined Throughout

And More Information to Make this Happen
For more information on unstructured data intelligence, and how Collabspace can provide your organization with insights to streamline your day-to-day processes and improve business operations, please reach out to the Collabware team.